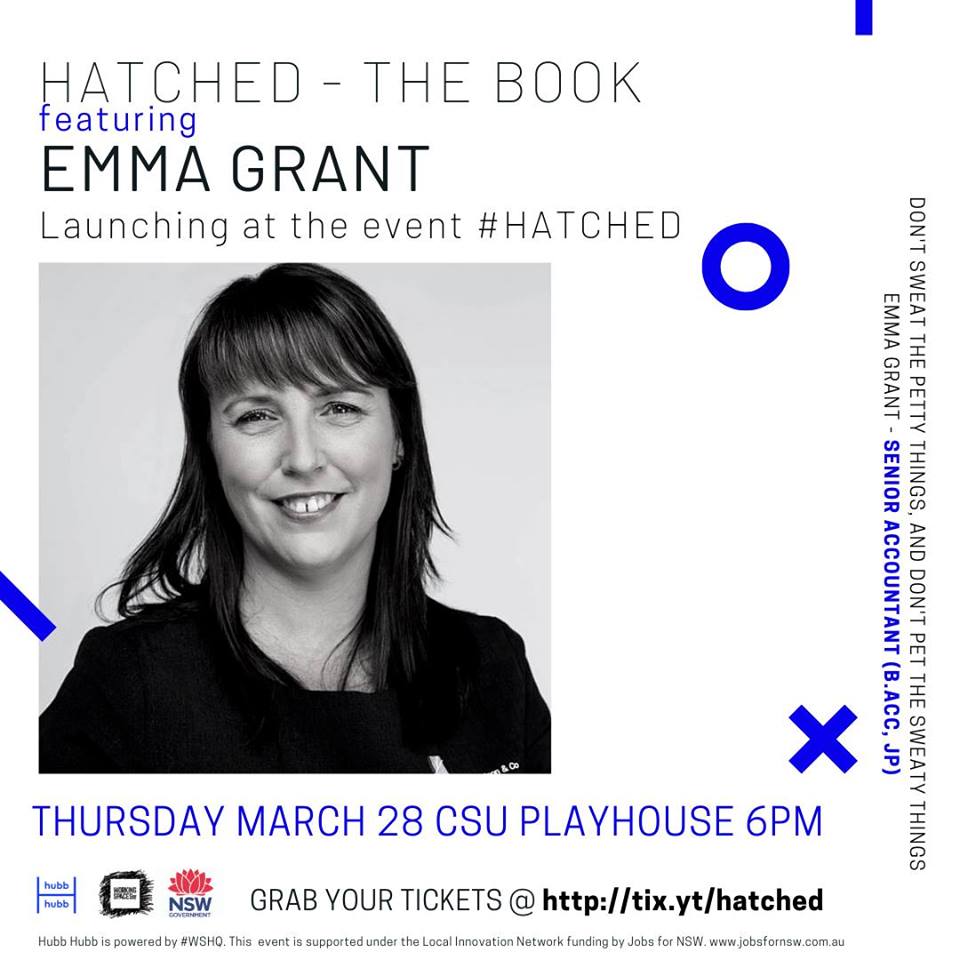 Selby Watson & Co are in a book!
Thanks to Hubb Hubb, we will be featuring in the book #Hatched, that highlights some of our local leaders and feeders in the small business startup world.
Selby Watson & Co are a leader in Wagga Wagga in this space, guiding and nurturing startup businesses to make their passion a reality!