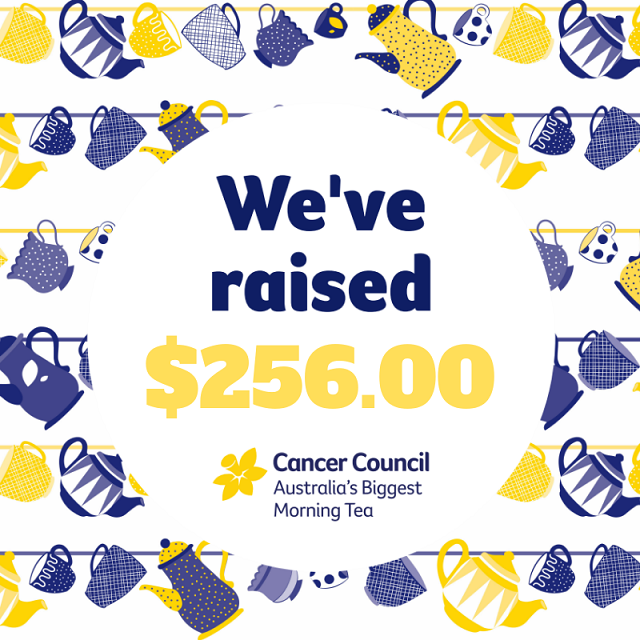 Last week we held an 'Australia's Biggest Morning Tea' and raised much needed funds for the Cancer Council, that go towards vital cancer research, support services, prevention programs, and advocacy.
There were lots of delicious treats and quite a few suger highs!
We are so proud and appreciative of our wonderful staff and clients that together rasied $256.00!
The Cancer Council do such incredible things for people and we are so happy that we could contribute!