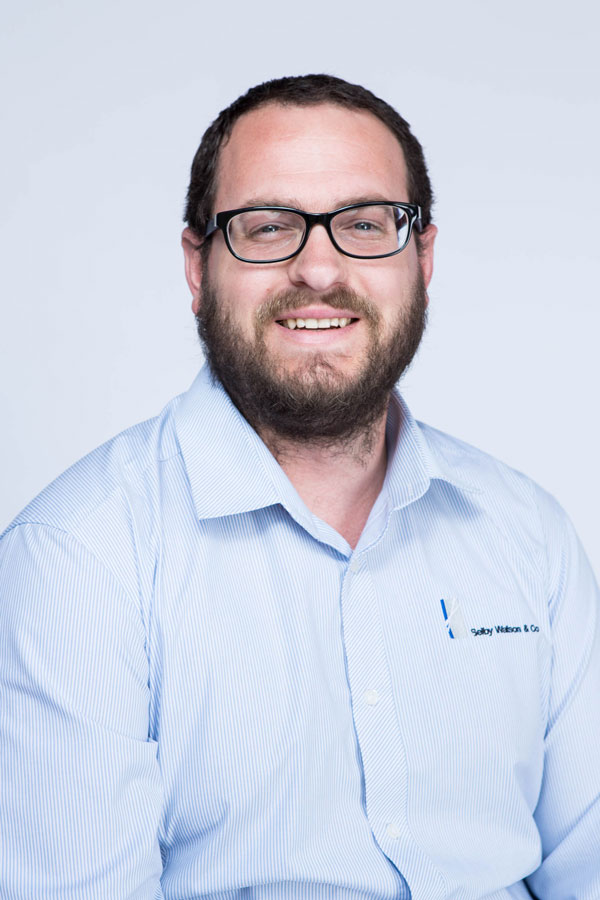 Relaxed, respectful and friendly is how Damon would describe himself.  He starts the day by having a quick morning chat with his co-workers, before setting forth to help clients achieve their goals.
Damon enjoys being part of the Selby Watson & Co squad and sees the office environment as having a strong team spirit, although he might compromise this bond by going against the majority (Sydney Swans), barracking for Collingwood.  Lucky his strong skill set, experience and qualifications make him a valued asset to the team.
Raising three young boys, which he mentions as, "One of my craziest experiences," he looks forward to teaching the boys the art of lawn mowing so he can hand this job down and free up his Saturday mornings.  Damon is a caring family man who also gives back to his community through his skills and compassion as the Treasurer of 'Sunflower House Incorporated'.
Damon is always the first with the latest technological invention and that is why he is the 'go to' man when it comes to Xero and its many add-ons.  In addition, Damon's honesty, integrity and attention to detail make him a strong asset to the Selby Watson & Co team.  
Professional Qualifications: Bachelor of Business (Accounting), Chartered Accountant and Justice of the Peace